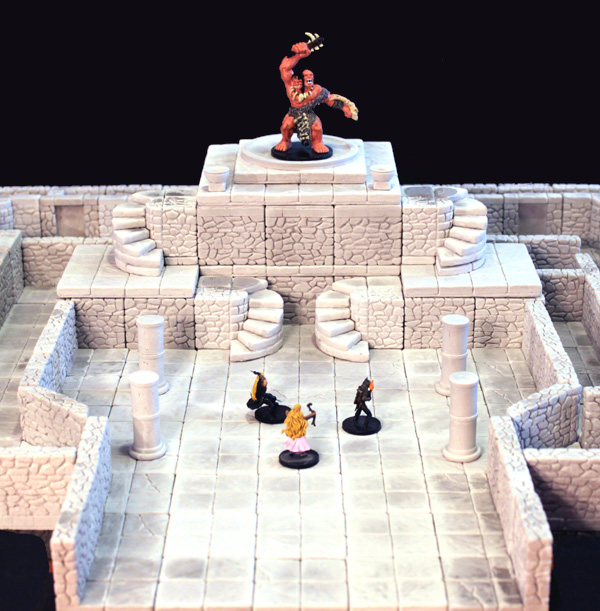 Our miniature terrain has been developed over hundreds of hours of sculpting and design




and is perfectly suited for role playing games such as Dungeons and Dragons




with a 25mm scale of 5 feet = 1 inch.





Our dungeon terrain pieces are designed to allow the GM to create the most




impressive experience possible by adding a 3D landscape which has the look




and feel of an actual stone environment.





These highly detailed models are each made


from a resin and carbon infused diestone composite material which

p

rovides


durability and will hold up to years of handling and play.

All Dungeonstone products are made in the USA.